Series GK-65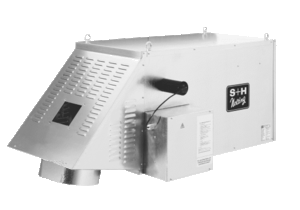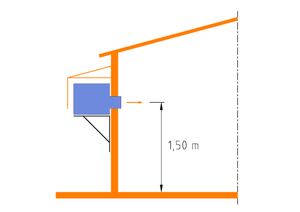 Gas-fired air heater for stable heating for external assembly with connection for re-circulating air. Fully automatic machine for thermostatic control.
Substantial advantages of the GK-65 series
The external mounting of the unit enables cleaning the stable and servicing the unit without dismounting it.
Within the stable there are neither gas bearing conductions nor an open combustion.
The unit can be run in re-circulating air operation with a set fresh air rate as well as in entire fresh air operation.
This is the reason for a guaranteed steady combustion quality.
A radial fan topped to the combustion chamber and a guiding flap system in the blow-off connection piece guarantee a distribution of air and heat of an utmost consistency.
Consequently the unit is most suitable for the heating of poultry stables.

Further information:
Product sheet series GK
Technical Data:
Type of unit

GK 65

Nominal heat loading capacity
kW
30.0 - 65.0
Gas
Liquefied petroleum gas
Category
I3 / P
Supply pressure
bar
2.0
Connected load
kg/h
2.33 - 5.05
Air capacity
m³/h
1,800
Electric supply
V/Hz
230 / 50
Electrical capacity
kW
0.5
Rated current
A
2.7
Throw
m
appr. 40
Length
mm
1,315
Width
mm
600
Height
mm
510
Weight
kg
61
Product ID-No.
CE-0085 BN 0001
Version: 2018-08
Back to product overview